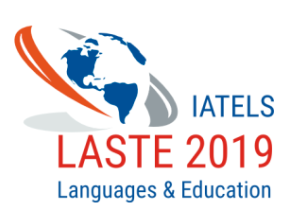 LASTE 2019, II International Conference on Language Studies, Translation and Education
LASTE 2019, II International Conference on Language Studies, Translation and Education was held on 24 – 25 of October in Izmir, Turkey.
The conference was aimed to bring experts, academicians and practitioners who are interested to discuss urgent problems of the language studies, share their expertise and philosophies of dealing with the problems of language education, translation and technologies.
Venue of LASTE 2019
LASTE 2019 was organised in Izmir, one of Turkey's most pleasant cities.
Located in the west of Turkey and on the Aegean shores, İzmir, the pearl of the Aegean, is the third largest city in Turkey.
Izmir owes its position as an economically and socially dynamic city to its location, climate and the fact that it has been a home to many different cultures and religions. Persians, Ancient Greeks, Assyrians, Romans, Byzantines and Ottomans are just a few of the dozens of different civilizations that the city has hosted throughout its long history.
Invited Speakers and Workshop Presenters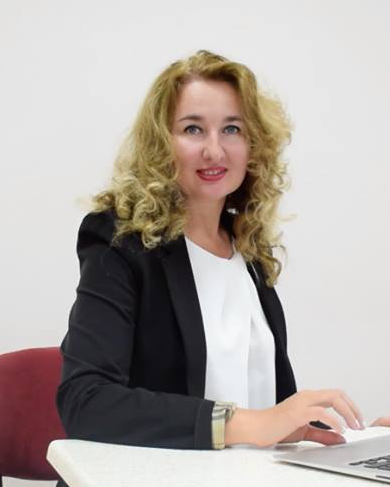 The Conference evoked a lot of interest in academic circles in different countries. We embraced speakers and presenters from Taiwan, Pakistan, Ukraine, Turkey, Kazakhstan, Jordan, Morocco, Israel, UK, Spain, Arab Emirates, Russia, India, Singapore, Philippines and many others.
The conference venue was Swiss Hotel. Swissotel Büyük Efes, Izmir is a five-star deluxe hotel located in the heart of the city's commercial hub and overlooking the spectacular Kordon Promenade, on Turkey's Aegean Sea.
The speeches and workshops were focussing mainly on the political issues in literature and translation, teaching languages in creative ways, translating religious texts and cultural notions, serving community though teaching and support, and many others.
During the conference days our guests could visit historical places of Izmir, enjoy its seacoast and explore the ancient city of Ephesus located near Izmir.
LASTE 2019 Publication
Selected full papers of the LASTE 2019 were published as a special issue in International Journal of Linguistics, Literature and Culture
The following papers entered the issue:
The role of the subject "literature" in forming personality in modern secondary schools (Gultas Kurmanbay, Kazakhstan)
Raees as Macbeth-A transcultural adaptation (Sundas Shafiq, Nadia Anwar, Pakistan)
Gender discourse analysis in Ursula K. Le Guin's Earthsea series and its Turkish translation (Deniz Özgün, Turkey)
Forming the historical consciousness of the student through teaching fiction (Zhanar Abdigapbarova, Kazakhstan)
The language of American political discourse: Aristotle's rhetorical appeals as manifested in Bush's and Obama's speeches on the war on terror (Iman Raissouni, Morocco)
Deconstructing the evolving roles of English language educators in the 21st century (Joseph Anthony Narciso Z. Tiangco, Taiwan)
The impact of TV content on audience' perception of materialism (Saba Muneer, Samara Munir, Pakistan)
Deconstructing bond of signifier & signified: a corpus-based study of variation in meaning (Marghoob Ahmad, Pakistan)
Literary translation: implantation vs transference (AlZu'bi Khaled, Jordan)
Representation of Iraqi prisoners' abuse in Judith Thompson's palace of the end: a politico-cultural perspective (Salih M. Hameed, Iraq)
Strategies of conveying metaphors in political discourse: analysis of the Turkish translations of George Orwell's "Animal Farm" (Iryna Sekret, Turkey)