We are happy to announce about participation of MIT World Peace University (Pune, India) in LASTE Conference.
With the slogan "Union of Science and Spirituality alone will bring peace to mankind", the university has gained a reputation of one of the leading higher educational establishments in the country and abroad, being active in education and research, technological developments and international collaboration.

The mission of the university is viewed in becoming a leading University of Excellence, promoting the "Culture of Peace" through Value-based "Universal Education System", with a firm belief that "Union of Science and Spirituality alone will bring peace to mankind".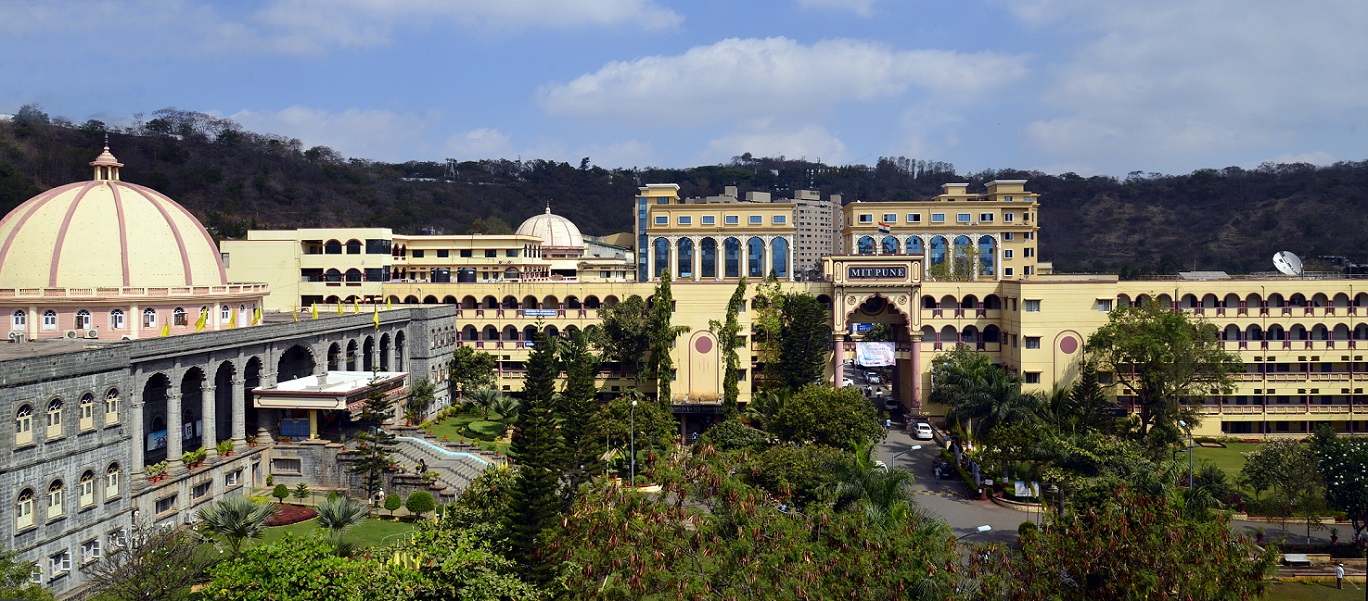 MIT Group of Institutes
With the sole objective of meeting the long felt need for a centre of scientific and educational research, which would meet the challenges of the present and the future , MIT Group of Institutions was established as a society and charitable trust.
Since then, the MIT Group of Institutions has grown exponentially and has made a strong impact in the field of education throughout the country.
Today, the MIT Group provides education in the fields of Engineering, Medicine, Pharmacy, Marine Engineering, Insurance, Distance Education, Telecom Management, Lighting, Design, Food & Technology, Retail Management, Masters in Business Administration, School of Government and School Education.
Maharashtra Institute of Technology World Peace University (MIT WPU) is a state-private university located in Maharashtra.
Established in 2017, the University is a part of MAEER's MIT Group of Institutions. It is also considered among the top education institutions in India since the establishment of the MIT Group of Institutes in 1983.
The University is recognised by the UGC and has been ranked 35 for both Private Engineering and MBA/ PGDM by Times in 2021.
MIT-WPU is at the epicentre for imparting a holistic value-based education for the promotion of a universal culture of peace and welfare among the youth. Presently, MIT WPU houses 33 schools and 17 departments.
MIT WPU is actively involved in international collaboration with various universities abroad, such as Nottingham Trent University UK, University of Massachusetts Lowell, Hochschule Hannover University of Applied Science & Arts Germany. It also provides international exposure and experience to students by organising study tours, student internships, faculty exchanges, joint research projects and degree twinning.
MIT WPU has fruitful collaborative experience with IATELS – International Association For Technology, Education and Language Studies which started in joined organisation of APBM Conference – International Conference on Applied Psychology and Business Management in 2021.
With these positive outcomes MIT WPU continues its collaboration with IATELS in organising conferences, workshops, educational tours and programs, and namely within the framework of LASTE Conference on Language Studies, Translation and Education, ICPATME on Education and Technologies and APBM.
Under the guidance of Prof. Anuradha Parasar, Dean of MIT WPU Faculty of Liberal Arts, Performing Arts, Fine Arts, Media & Journalism and Law, the academic staff of the university and the university students are active participants of IATELS Conferences that open doors to the academic and research cooperation worldwide, uniting researchers and practitioners from various continents to come together and discuss current problems and challenges in science and technology.